Series 3 introduced a suite of new characters, some of which (Motley, Hordriss) became long-lasting fixtures.
---
Treguard, the Dungeon Master
Treguard seems more relaxed in Series 3. He continues to support teams but has less interaction with in-game characters.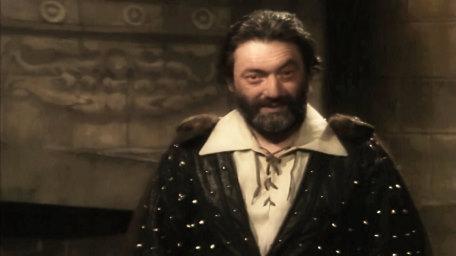 Wall Monsters
Two new-look wall monsters occupied the Level 1 clue rooms, Golgarach and Brangwen.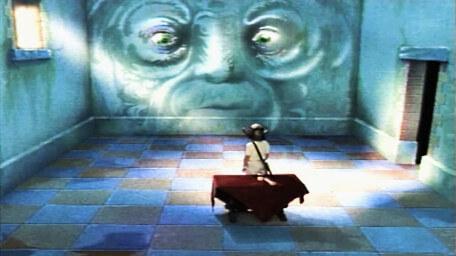 Motley, the Jester
Motley replaced Folly as the dungeon jester. He regularly offered help, often in return for jokes.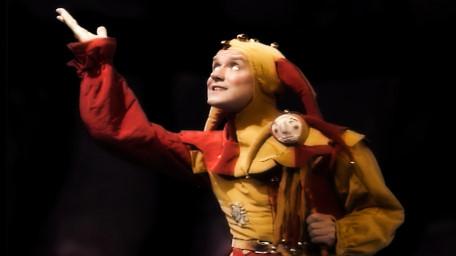 Mellisandre, the Maid
The new maid was a friendly source of help. Often found with Motley - and around trapdoors.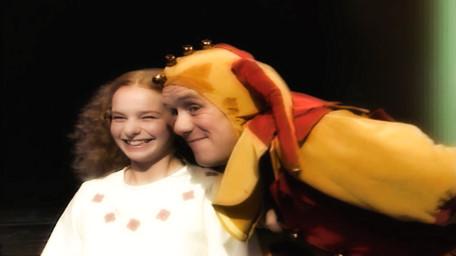 Velda, the Wood Elf
The strong-willed Velda was often summoned to rescue teams who got into trouble.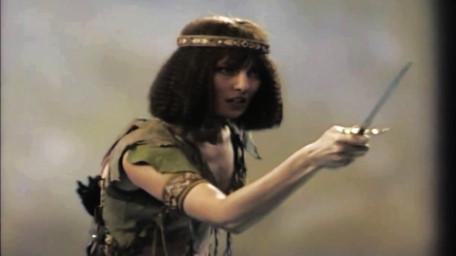 Merlin
The incumbent wizard was more scatter-brained than ever, but his standards were uncompromising.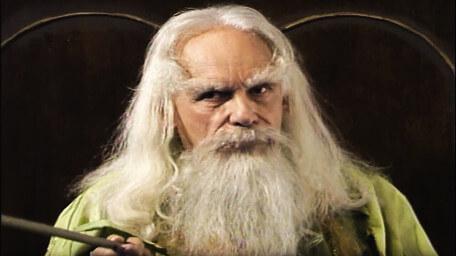 Mogdred
Mogdred appeared in the lower levels to intimidate the players. He is the darker side of Merlin's nature and his magic.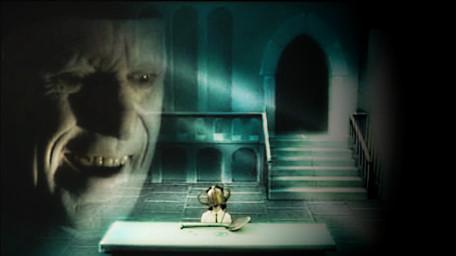 Morghanna
The brooding sorceress was a ruthless presence on Level 3, ending quests on every appearance.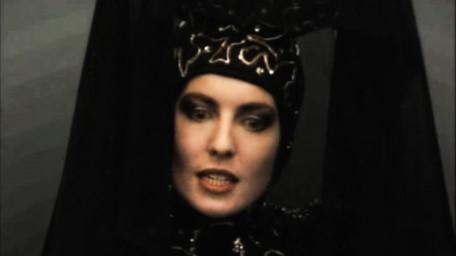 Hordriss the Confuser
Hordriss enters the dungeon as a warlock. He initially posed a threat but becomes more benign throughout the series.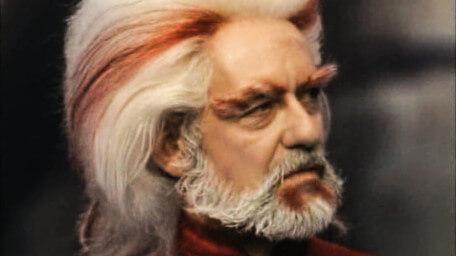 Olaf, the Viking
Returning character. A Viking buffoon who occasionally robbed teams of a clue object.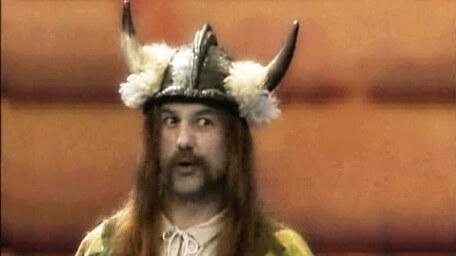 McGrew, the Barbarian
This rogue was a threat but could be won round to help. Handy with a sword, though no match for Mogdred.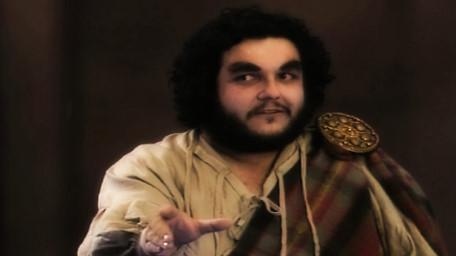 The Grimwolds
Mrs Grimwold often guarded the Level 1 wellway with her dog, Festus. Her husband, the Ogre, often chased dungeoneers.
Oracle of Confusion
This talking spirit in the Level 2 clue room provided a variety of useless and useful information.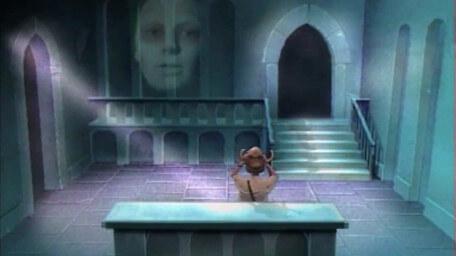 The Behemoth
This non-speaking character hurried teams along and served as a wellway guard.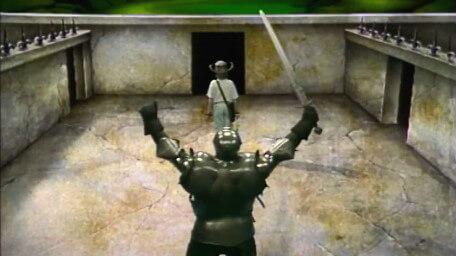 Goblins
These orc-like creatures patrolled the dungeon, from Level 1 dwarf tunnels to the Cavernwight chambers in Level 3.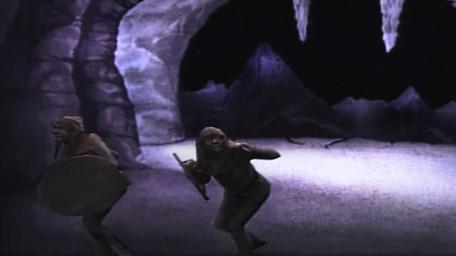 ---
Series Credits
Treguard was played by Hugo Myatt
Motley was played by Paul Valentine
Hordriss was played by Clifford Norgate
Mrs Grimwold and Olaf were played by Tom Karol
Merlin and Mogdred were played by John Woodnutt
Golgarach and McGrew were played by David Verrey
Mellisandre and the Oracle were played by Zoe Loftin
Velda, Morghanna and Brangwen were played by Natasha Pope
Grimwold and the Behemoth were played by Bryan McNerney
Devised and Written by Tim Child
Illustrations by David Rowe
Computer Animation by The Traveling Matte Company
Produced by Tim Child
Directed by Sally Freeman