Lillith's Domain was a stone chasm. Teams needed her causeway to escape through a serpent's mouth.
---
The sorceress Lillith sat above a giant gorge by a serpent's mouth.
Dungeoneers entered at the lower-right corner onto a shard of marble.
Teams had to persuade the sorceress to summon a causeway that connected this platform to the serpent's mouth.
There was no other way to exit the chamber.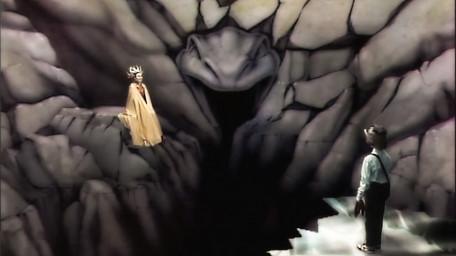 If teams could not please Lillith, she would collapse the ground from under the dungeoneer's feet.
Sometimes Lillith's causeway is unreliable or begins to break up, so teams can take nothing for granted around the unpredictable sorceress.
Treguard, your presence and opinions are not tolerated here.
Bluescreen staging
Publicity shots show how the staging was arranged to make the fantasy environment convincing.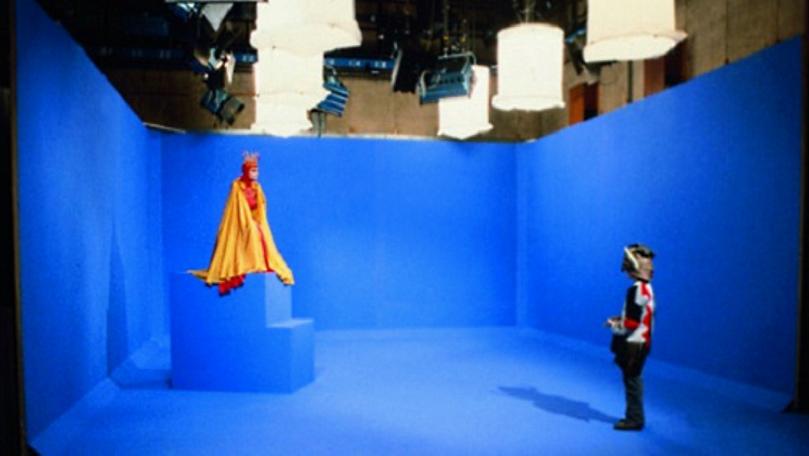 Actress Mary Miller is sat on a blue cube of one square metre.
These strict dimensions allowed the artist to accommodation her position within the handpainted artwork.