Following a successful crowdfunding campaign, the Knightmare Convention took place on 9-11 May 2014 at EPIC Studios in Norwich.
---
Guests include the creator of Knightmare, Tim Child, and several of the show's leading stars, including Dungeon Master, Hugo Myatt (Treguard), and Leader of the Opposition, Mark Knight (Lord Fear).
The event went ahead after a crowdfunding campaign raised over £12,000. Hugo Myatt and Mark Knight became involved in the promotional activities to help us reach our target.
DownloadOriginal press release (PDF) (368.18kB)
The first day
Friday was arrivals day. This included the setup of the blue screen for guests to play a room of the dungeon.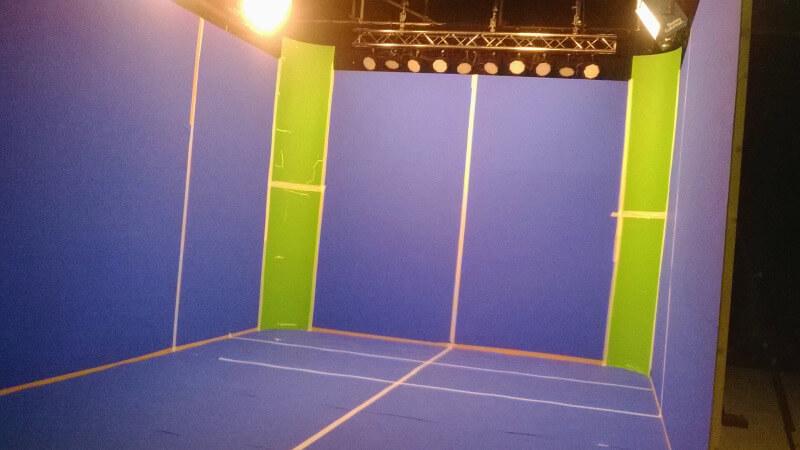 The convention formally opened on the Friday evening with a performance from Knightmare Live, the stage adaptation.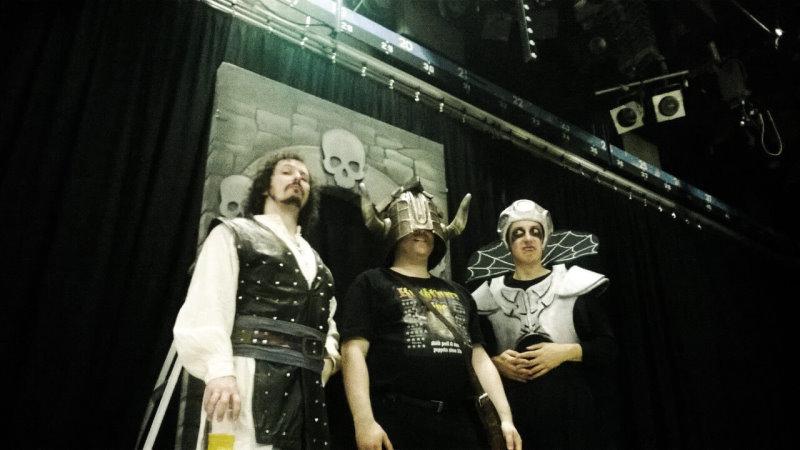 Plenary events
On the Saturday and Sunday, plenary sessions included Q&A sessions with panels of guests including the creator of Knightmare, Tim Child, and actors from the show.
Artist David Rowe offered a masterclass on designing a dungeon room, during which he sketched a room to the audience's ideas.
There were also exclusive screenings of the extended Geek Week Knightmare episode and Lords of the Game, the 1992 pilot episode made for the US market.
Breakout events
Breakout events included a once-in-a-lifetime opportunity to play a room of the dungeon using the original blue screen (chromakey) technology.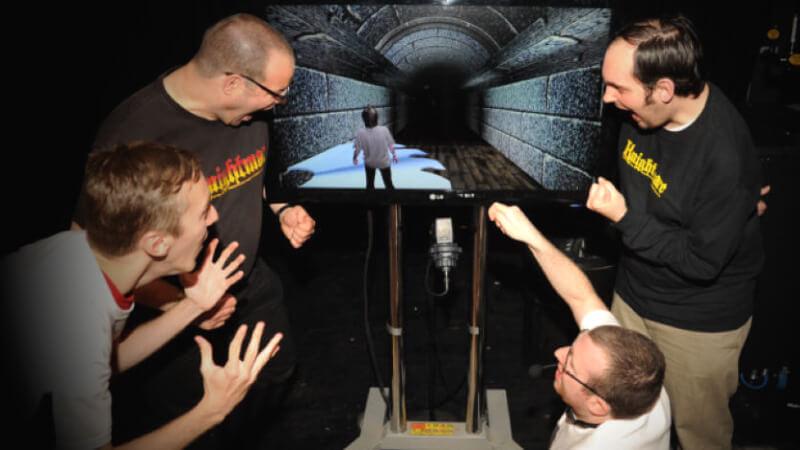 Convention guests could meet some of the actors in a breakout room and get photographs taken against a green screen.
There was also an opportunity to meet David Rowe at his stand and purchase prints of his artwork.
Late night extravaganza
The Saturday night was a hive of entertainment. It began with a DJ set from gaming enthusiasts Nintendisco in the foyer of EPIC Studios.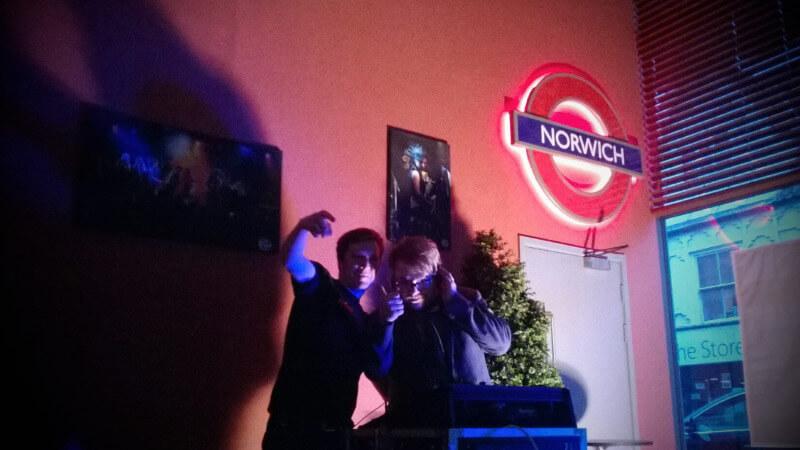 Then began a late-night double-bill of Lord Fear-led roleplay. Mark Knight hosted 'Late Night with Lord Fear', starring Iona Kennedy as Sidriss. It was Lord Fear at his sneering best.
And at the stroke of midnight, the Midnight Hunt began. A team of RPG and LARP enthusiasts embarked on a two-hour quest through Norwich city centre to find the Cup, with Knight leading the Opposition.
The night ended beyond 2am with a celebratory bottle of wine on the outskirts of Norwich Castle grounds, as Fear savoured one more dramatic victory.