Team 1: Martin, Lee, Tony and John from Sunderland.
---
The first quest of Series 2 was for the Sword and lasted 9 minutes 40 seconds. (The shortest quest in Knightmare!)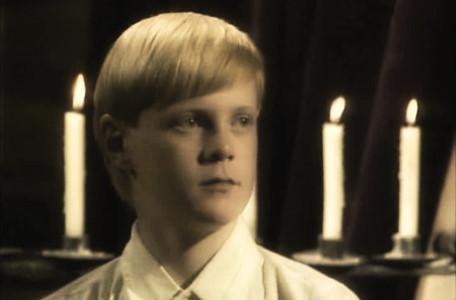 Level 1
The series begins in a room with a view of stars in the distance. A rotating field forms in the centre, revealing multiple possible exits.
Treguard: "This is the Wheel of Fate. It could also be the Wheel of Fortune if you're quick enough."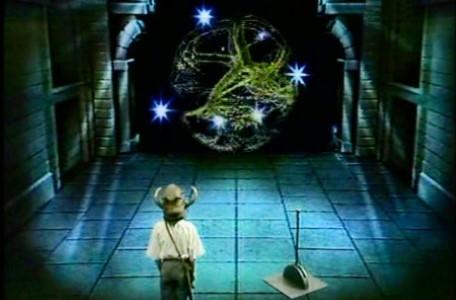 Martin pulls the lever to determine his path. It's the standard four-door room from Series 1.
Folly the Jester runs in with a maid, Gretel. She shouts at Folly to leave her alone and runs off through one of the doors.
Folly: "Folly is my name and folly is my nature, foolishness my character and fun my alma mater."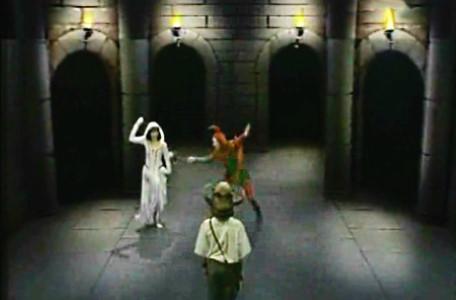 The jester challenges Martin to 'chase the maid', so the team guides Martin through the same exit as she used.
It's a bomb room, which they exit quickly.
The Level 1 clue room is guarded by Olgarth (Score: 2). They earn a clue to the Level 1 password.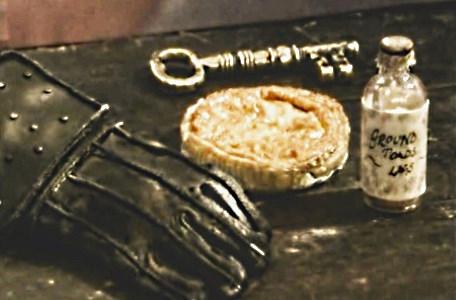 Martin takes a gauntlet and a key, leaving behind a jar of toads' legs.
Advisor: "You are on the edge of a ledge."
Gumboil is on guard at the ridge. They provide the password to proceed.
Mildread the Witch impersonates the advisors and almost guides Martin into a false wellway before Treguard intervenes.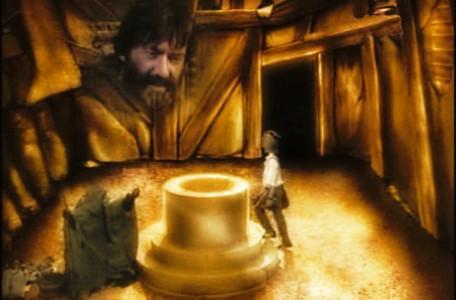 Treguard: "Mildread! Everything as it was, NOW!"
Mildread: "Interfering, dratted, devious dungeon master..."
With a swing of her cane, the wellway transform into a steaming cauldron.
Treguard: "Now you see how important it is to see what you're getting into..."
Mildread wants bats' wings, and is not impressed with the offer of a key. She sends Martin on his way...
Death
...into a bomb room. Martin moves at speed but there would be no escape.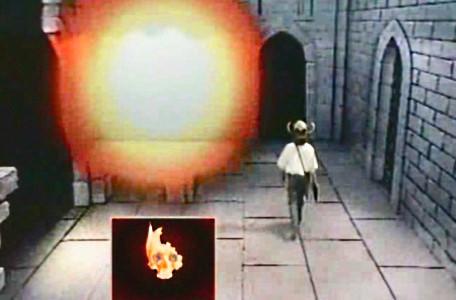 Treguard: "Mildread has sent you into peril. The armourer's gauntlet could have saved you, but the secret of its use you never earned."