Updates on what the Knightmare cast is up to outside the dungeon.
---
Cliff Barry will be appearing in that excellent programme TimeBusters, enjoying a belated honeymoon and then envisages a hopefully short period of waiting for the phone to ring.
Hugo Myatt is appearing in House On The Cliff in Yeovil from September 27th and then from just before Christmas stars as King Rat in the panto Dick Whittington at the Princess Theatre in Torquay.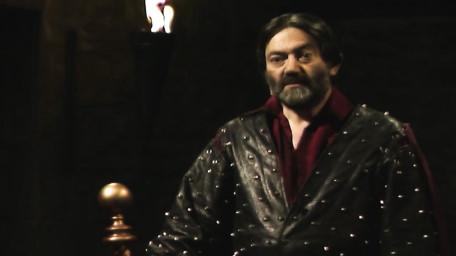 Bill Cashmore (Snapper-Jack/Bhal-Shebah/Honesty Bartram) has had many TV appearances in programmes such as The Bill, All Creatures Great and Small, Dancing Queen, Meat and Grange Hill. He works in a comedy double act with Andy Powrie and they are regular guests on ITV's Gimme 5. Bill writes comedy for stage and TV and has appeared at many theatres up and down the country.
Playing Snapper-Jack in Knightmare has been great fun and very scary.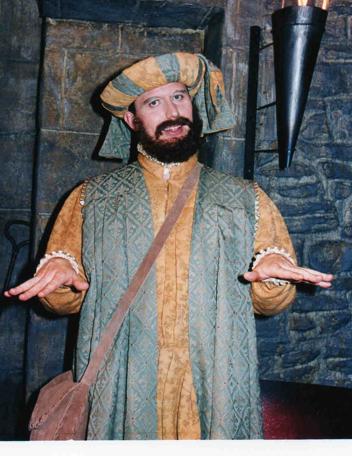 Having just completed his sixth series of Knightmare, Paul Valentine is off to the sun (without Sylvester or Motley) and is looking forward to starring alongside Letitia Dean and June Brown of Eastenders in The Sleeping Beauty at the newly refurbished Lyceum Theatre in Crewe.
Joanne Heywood (Stiletta) has appeared in many stage productions including the world debut of Scrooge - The Musical. She has also made many TV appearances in programmes like First of the Summer Wine and Grace and Favour for the BBC and The New Statesman for Yorkshire. Joanne has also made various advertisements and is currently filming a new series of Artrageous, also for the BBC. After this she is off to Northampton's Royal Theatre for productions of A Christmas Carol and The Sleeping Beauty.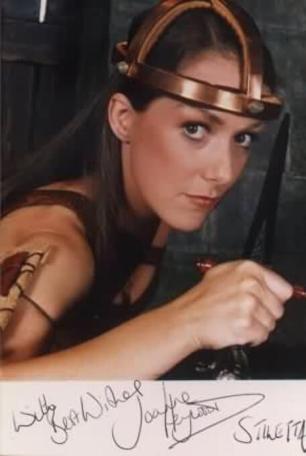 Jackie Sawiris (Majida) is currently working on a devised play based on a Spanish story from the 1500s for Half-Masked productions. This will be toured in the Cambridge/Peterborough area from September to October. She will then probably work on a Gothic Horror film in the autumn. Next year she will be assistant director on a Theatre project with Bristol Old Vic and German Theatre School students. The play is about the Holocaust.
After Knightmare Series 8, Clifford Norgate has just recorded a children's audio book called Earthfasts by William Mayne. He is also involved with the new Norwich Playhouse.
DownloadFull issue 1 (2.57MB)