Team 8: Douglas, Richard, Derek and Matthew from Weston-Super-Mare.
---
The eighth quest of Series 3 was for the Crown and lasted 13 minutes.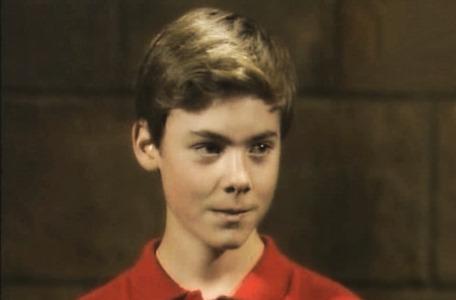 Level 1
The quest begins in the Dice Room.
Treguard: "It's one of the fundamental laws of the quest that most dungeon cells have six sides. So, by coincidence, does the common gaming dice."
They arrive in the Scorpion Room. Douglas gets caught by the sting and loses a level from his life force status.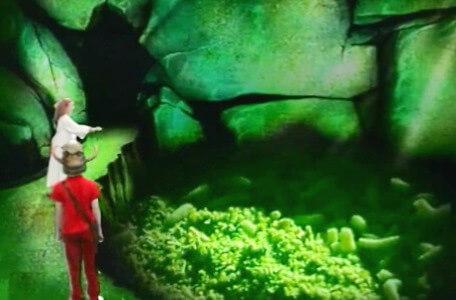 Mellisandre is feeding maggots in the Vale of Worms. She offers the 'first step'.
The team escape the moving wall into the Level 1 clue room, which is guarded by Brangwen (score: 1).
Brangwen: "All other knowledge is denied you."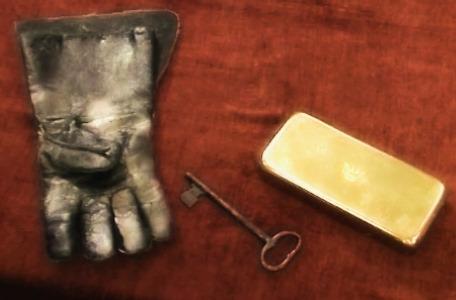 They take a key and a bar of gold, leaving behind a gauntlet.
Onto the Serpent's Tongue. Mellisandre waves from the left ledge. The team dither on the crossing and then direct Douglas straight into the mouth!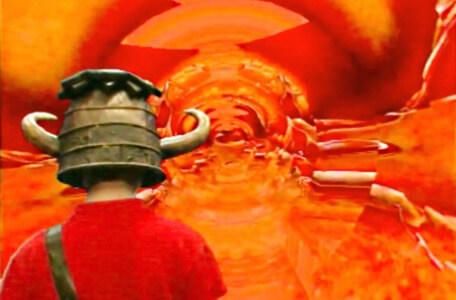 They proceed through a tunnel inside the creature.
Motley is sat in an empty pool, complaining that all the water has been drained.
Motley: "'Motley', I says, 'tonight's a once-a-year night. Tonight is bath night.' Only to find out that some idiot's pulled the blimmin' plug out."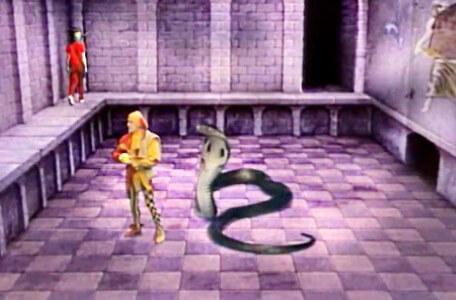 A snake appears behind Motley, but the team don't tell him - they just make their own way out!
Motley is not impressed.
---
Death
A bomb room. They don't have the gauntlet to halt the fuse.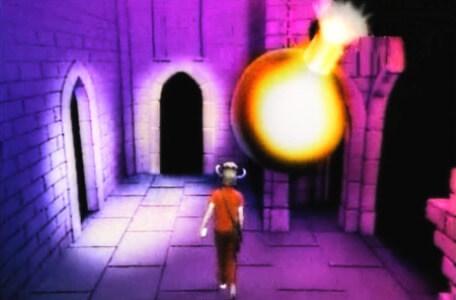 BOOM.
Treguard: "It freezes the fuse, don't you know? Well, no, of course you don't, because you didn't earn that information from the clue room."