Team 11: Anthony, Alan, Mark and Darren from Ash, Hampshire.
---
The eleventh quest of Series 2 was for the Shield and lasted 15 minutes.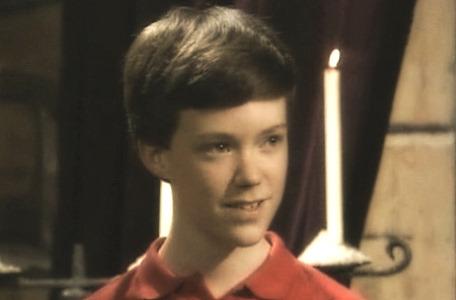 Level 1
From the Wheel of Fortune, Anthony finds Folly sat disconsolate on the floor.
He attempted to woo Gretel the Maid, but she laughed at him. Then his own source of laughter, his folderol, ran away too.
You find my laughter for me, and I'll help you in your quest... Try listening at doors, but careful you don't go blundering through the wrong one by mistake!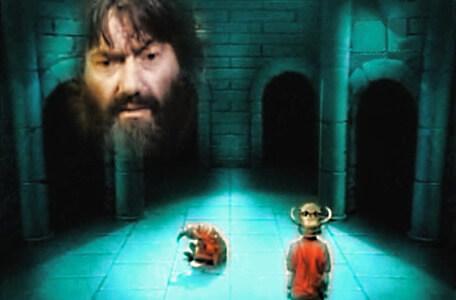 They almost disappear through the wrong door, but are allowed to search for sounds of laughter elsewhere. Eventually they find it and proceed.
The Level 1 clue room is guarded by Igneous (Score: 1). Anthony receives no help.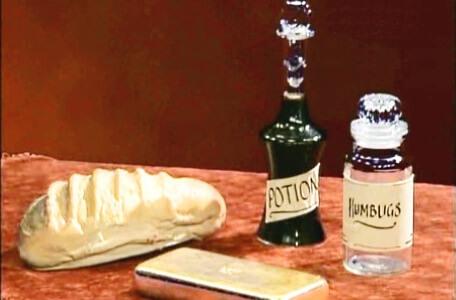 Anthony takes gold and an empty jar labelled 'Humbugs'. He leaves behind a potion, which he misreads as poison!
A smooth journey through Combat Chess. Well played!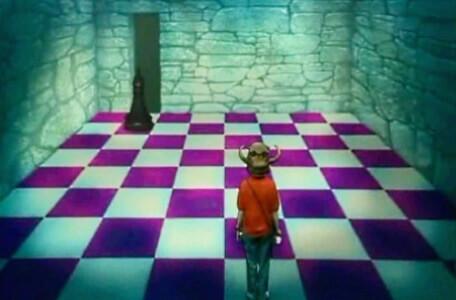 Olaf is guarding the Vale of Worms. Anthony gives Olaf the gold to proceed.
Olaf: "Olaf is happy. Olaf is satisfied. Worms is not so happy, but then who cares?"
Lillith's domain. She is trying to silence Folly's folderol.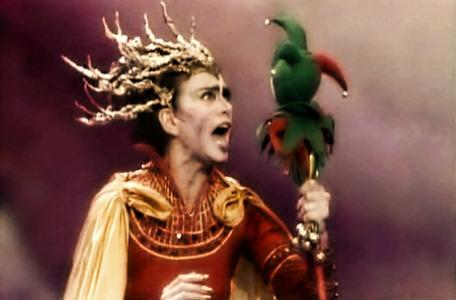 Lillith: "Whose laughter are you anyway? And why did you come here to plague me!?"
Death
She requires a toll to summon her causeway. Anthony offers her the empty jar of humbugs, but she wants a potion.
Lillith: "I have no time for boys from Ash, so crumble, ledge, and boulders CRASH!"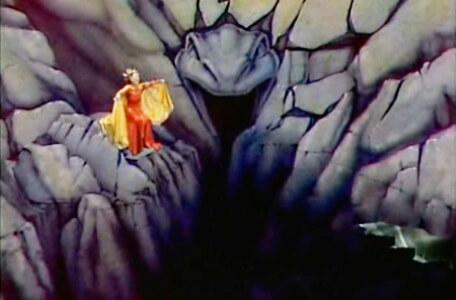 Anthony falls into the chasm. Nasty!
Treguard: "You dropped yourself right in that one team... If you can't read labels, then you can't read the writing on the wall."
---
Anthony's certificate
Accompanied by a mug with images from his quest.