Mark Wells takes you around some of the magical places which have featured in Knightmare over the past few years.
---
Hedingham Castle, near Braintree in Essex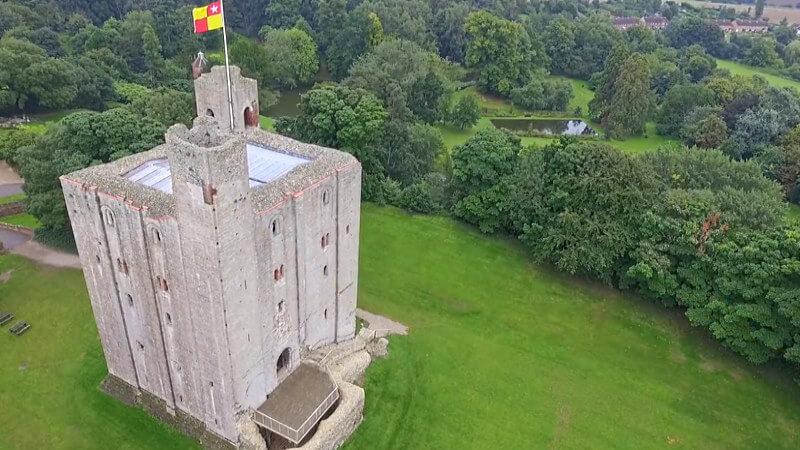 Hedingham Castle is one of our favourite Castles: it is such a friendly place! It almost looks like new - which gives you a real idea what life in a Norman castle must have been like. Hedingham's been through the wars though. Robert de Vere, one of the Barons who made King John sign the Magna Carta was besieged there, until the King forced him to surrender. In 1918, a fire burnt out all the floors, but they have been replaced. Outside, you can still see the holes in the walls where the original builders put up their scaffolding - almost 900 hundred ago.
Framlingham Castle, Suffolk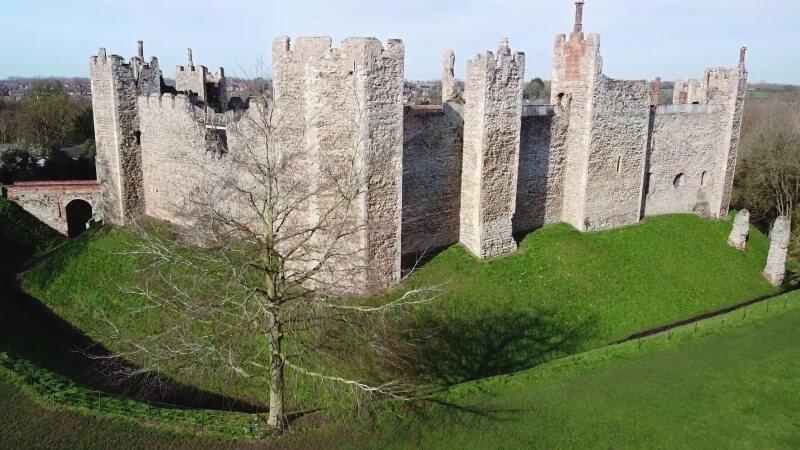 Knightmare has filmed at Framlingham many times. The most recent was in the depths of last Winter, when the snow-covered stones were transformed into the icy world of Winteria. Framlingham was built by Roger Bigod, Earl of Norfolk, in about 1189. It's a curtain wall castle - which means there's a complete outside wall ringing the site. Originally, other buildings were built inside, up against it. Over the years, Framlingham has been a fortress, a prison, a poor house and a school - imagine having your lessons in a real castle!
Leeds Castle, near Maidstone, Kent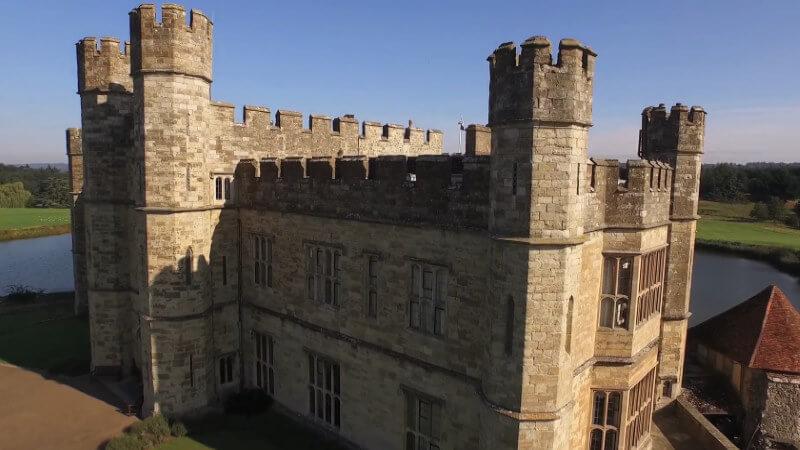 Leeds is often described as the most beautiful castle in the world - and it's easy to see why. It sits on two islands in a lake which was formed by damming the nearby River Len. It started as an Anglo-Saxon fortress: the Normans rebuilt it and Henry VIII turned it into a Royal Palace. Much of the early work was done by Edward I. Later, the castle was given as a gift to a Bartholomew of Badlesmere. He refused to let Queen Isabella enter it (how often she crops up in the history of Knightmare Castles!), so her son Edward II besieged to win it back.
Bodiam Castle, near Robertsbridge in Sussex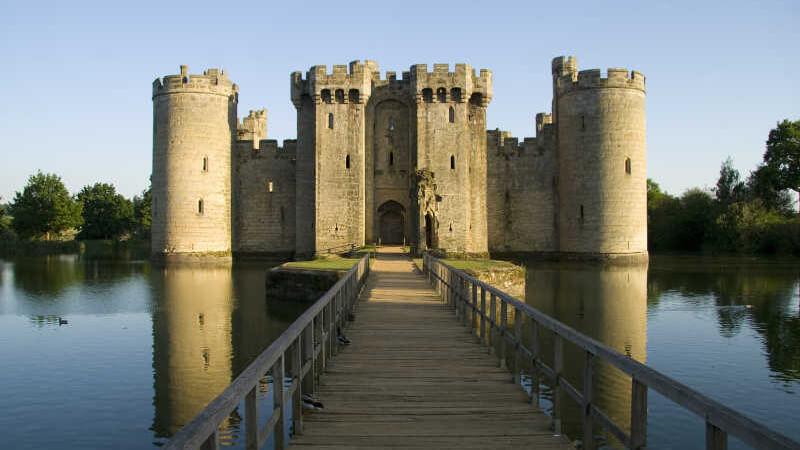 A real fairy-tale castle: square, with a tower at each corner, standing in a wide water-filled moat - just like any self-respecting castle should! It was built by Edward Dalyngrygge (what a name!). He fought with King Edward III against France - and he was allowed to build the castle in case the French come over the channel to get their own back. Bodiam is so beautiful, lots of programmes and advertisements are filmed there - if you keep your eyes open you will often spot it on TV.
Castle Rising, near King's Lynn, Norfolk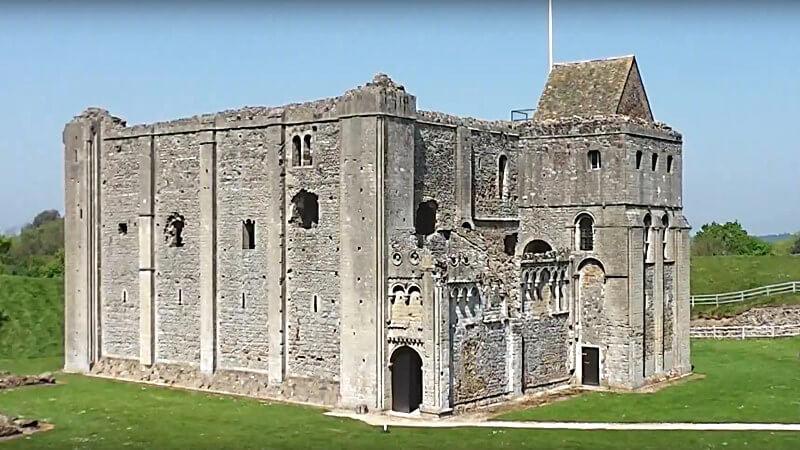 Castle Rising is another Norman Castle. Unlike many, it still has most of its original defences - an enormous mound 20 metres high, and huge ditch, 20 metres deep. (How on earth did the Normans manage that - in the days before diggers and dumper trucks?) Castle Rising was built by William D'Albini, the Earl of Sussex. For thirty years it was the home of Queen Isabella, the mother of King Edward III. She was sent there by her son when he put an end to her relationship with her boyfriend, one Roger Mortimer!
Kidwelly Castle, Dyled, Wales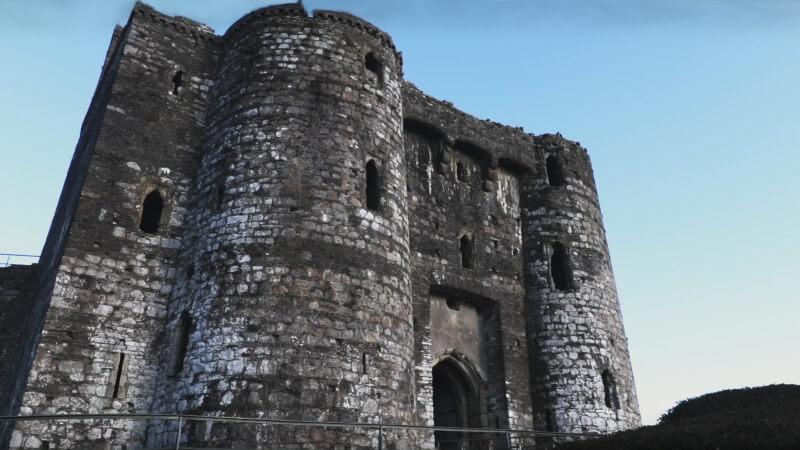 Kidwelly is yet another Norman Castle - think how busy the Normans must have been, covering the whole country with Castles so soon after their invasion! It was build at the top of a steep cliff, overlooking the Gwendraeth Fach river. The castle was captured and burnt by the Welsh in 1215. They had another go in 1257 and Owain Glyndwr attacked it and burnt one of the gatehouses in 1403-7.
Caerphilly Castle, Mid Glamorgan, Wales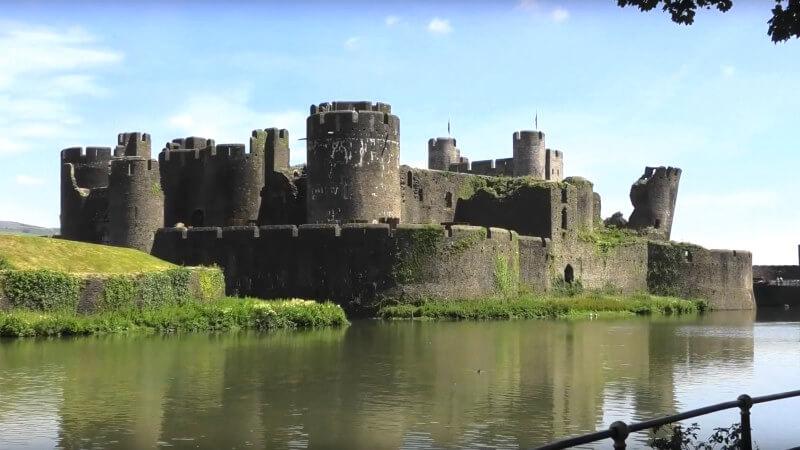 It seems people have been fighting over Caerphilly ever since it was built - by Gilbert de Clare in 1266. King Henry III of England wanted him to build it to defeat Llywelan, the Prince of Wales. Llywelan didn't even wait for building to stop before he attacked. 46 years later it was attacked by Llywelyn Bren, another Welshman. And five years later, the Castle was broken into by barons quarrelling with Hugh Despenser, the new owner. Five years after that, King Edward III hid there, on the run from his wife Isabella. When she caught up with him, he ran off in such a hurry he forgot his treasure - and his clothes! Later, Oliver Cromwell tried to demolish it - but Caerphilly was too tough for him!
Orford Castle, near Aldeburgh, Suffolk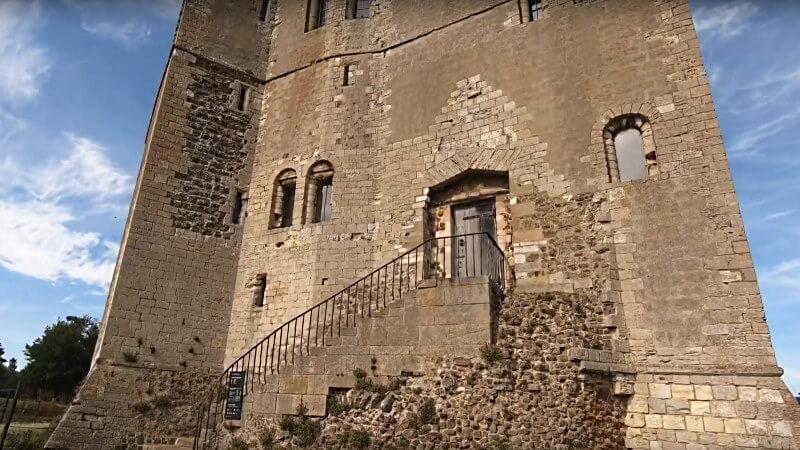 Orford is a very pretty castle, built high on the cliffs for coastal defence. King Henry II felt the people of East Anglia needed to learn a bit more respect for their King: Orford was built to teach them a lesson! The keep is tall and round. In its day, it was the latest thing in trendy castle design! With its three towers, it reaches a height of 90 feet: lookouts would have had a good view across the surrounding countryside and the North Sea. Inside, there are many interesting rooms to explore.
Castell Coch, near Cardiff, Wales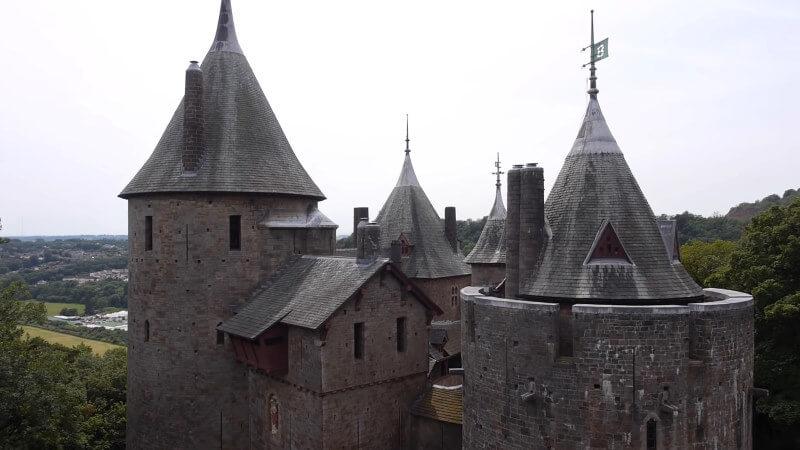 Castel Coch is the most colourful of the Knightmare Castles - because so little of it is original. The castle was build in the thirteenth century, but fell into complete ruin. Then, about 100 years ago, the millionaire Marquess of Bute had it rebuilt as a place to hold parties! So it was turned into a Victorian fairy-tale castle, brightly painted with pictures of birds, monkeys, rabbits and other wild animals. The massive drawbridge and heavy portcullis were also rebuilt.
Carew Castle, near Milford Haven, Dyfed, Wales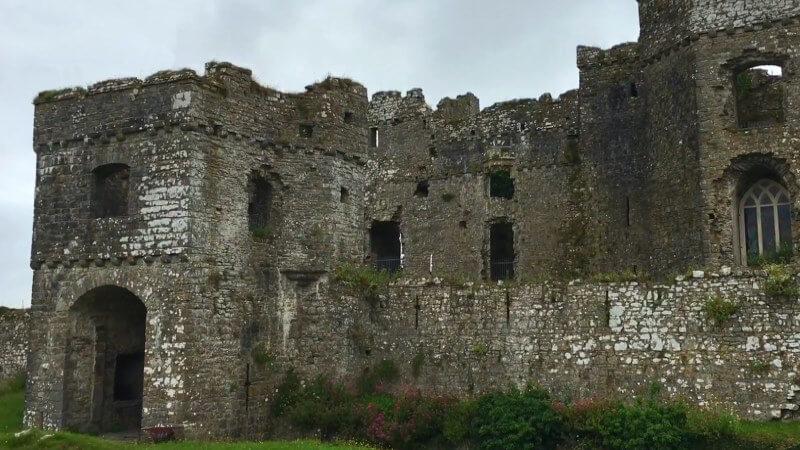 Another noble Welsh ruin, standing on a rocky shore where the River Cleddau goes down to the sea. It was much rebuilt over the centuries - in its final form, it was really more a large mansion than a castle. Carew is an exciting place to explore: outside it is an attractive ruin while inside there are many dark, dank corridors leading from room to room. Rare bats live in the giant towers.
Carreg Cennen, Dyled, Wales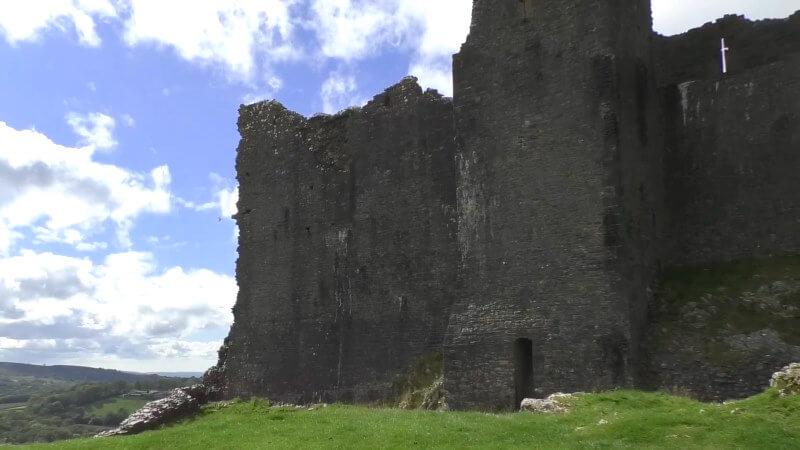 The most dramatic of the Knightmare castles! Legend says Sir Urien, one of King Arthur's Knights, first had a castle high on these rocks. Even Smirky had trouble landing here. Most of what still stands today was built by the English in the 13th century. Owain Glyndwr attacked it in the reign of Henry IV. It cost £500 to repair the damage - a real fortune then. It was finally put out of commission during the Wars of the Roses: 500 men were paid to pull it down with bars, picks and crowbars.