Cedric the 'Mad Monk' guarded the threshold to Level 2 during the early series of Knightmare and tested the teams with riddles.
---
Series | 1, 2
Played by | Lawrence Werber
Cedric was a hostile and abrasive guard. He wore a monk's habit and carried a quarterstaff.
Teams would usually meet him at the beginning of Level 2.
He gave three riddles and begrudgingly offered help for a good score. This might be a password or a spell. For three correct answers, he sometimes accompanied the dungeoneer for a short way.
This encounter usually determined whether the team would survive the first half of the level.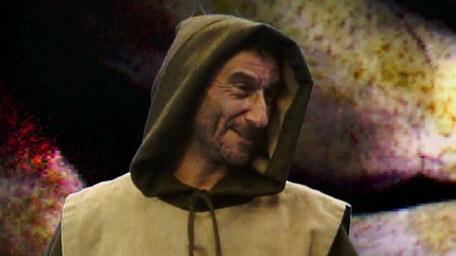 Flat-track bully
Cedric had some of the characteristics of a flat-track bully.
He disliked being outsmarted and spouted insults regularly at dungeoneers. However, when challenged by Folly to a contest of insults, he found himself lacking and begged for mercy.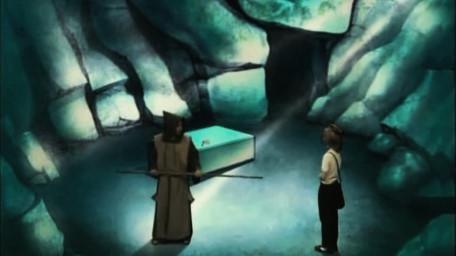 Cedric's aggression against weaker foes could put teams in danger.
He twice appears as an ordinary guard and must be subdued by magic. He also kills a dungeoneer after the team fails to cast the correct spell.
However, he is terrified of spiders and flees at the sight of Ariadne.