A review of Children's ITV in 1989, particularly the autumn months when Knightmare Series 3 was broadcast.
---
New production company for CITV
Stonewall Productions (an independent company) won the contract to provide Children's ITV, but still used Central's studios and staff.
However, there was a change in set design and presenters from early 1989.
Presenters
Jerry Foulkes took over as presenter from Mark Granger, along with Scally the Dog.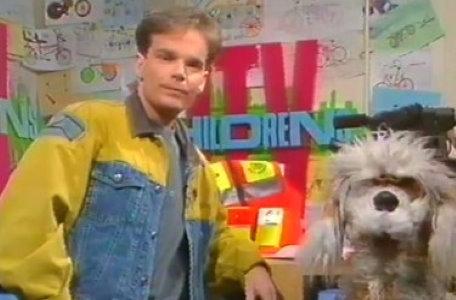 He was interviewed for the 'Number One' magazine in October 1989 about a CITV competition based on the programme 'Streetwise'.
Foulkes left at the end of the year. He was replaced by Jeanne Downs and Clive Warren, who had co-presented 'CITV in the Mornings' during the summer.
They also featured in 'Number One' magazine to discuss the morning shows.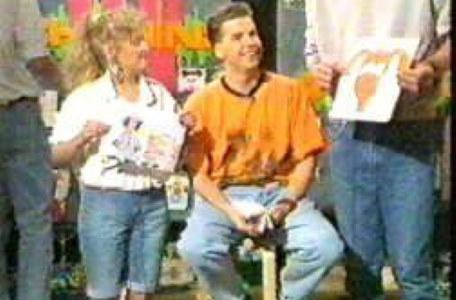 During Clive's last morning on Children's ITV before moving to afternoons, the guests were the Hull twins, who showed off some of the drawings that viewers had sent in.
Competition
During episode 7 of Series 3, a series of letters appeared in each room. This was part of a CITV competition announced by studio guest, Hordriss (Clifford Norgate).
Hordriss told viewers to look out for the letters which would eventually form a word connected with fantasy. The word was 'EXCALIBUR'.
The prize was a Sinclair computer and a copy of the original Knightmare computer game.
On 8 December 1989, the winner was drawn by Jerry Foulkes just before Knightmare.
Labyrinths of Fear
In 1989, the second Knightmare adventure game book, The Labyrinths of Fear, was published by Corgi at the price of £2.99.
DownloadAdvert after episode 12. (38.73kB)
Schedules
See the TV schedules from Friday 8 September 1989, the date of the first episode of Series 3.

DownloadBBC One schedule (362.42kB)

DownloadBBC Two schedule (202.01kB)

DownloadITV schedule (348.99kB)

DownloadChannel 4 schedule (198.35kB)
How did CITV look in 1990 during Series 4 of Knightmare?
Further credits:
Presenter images: Peter Lee