We didn't always see the tops of quest rooms. This vaulted ceiling was an exception.
---
Series | 6, 7
Level | 2
Location | Fountains Abbey, North Yorkshire
The expansiveness of the real-world site for this - the undercroft of the west range at Fountains Abbey, North Yorkshire - led to a variety of angles.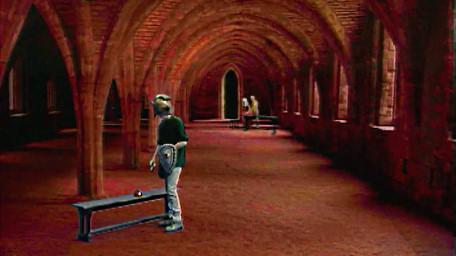 Sometimes a clue object area, the undercroft also played host to blockers, the Brollachan and Lord Fear's giant hand. Other encounters included Motley, Sidriss, Marta and Hordriss, who once summoned a descender.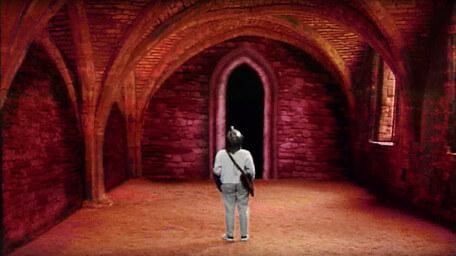 An eyeshield sequence leading to a portal showed the undercroft in all its glory.