Several teams had to cross a body of water known as the Dunswater, including those who reached the third level in Series 4.
---
Series | 4
Level | 2
Location | Leeds Castle / Castle Rising
To reach the third level in Series 4, teams had to cross the river known as the Dunswater and enter a structure described by Merlin as the Tower of Time.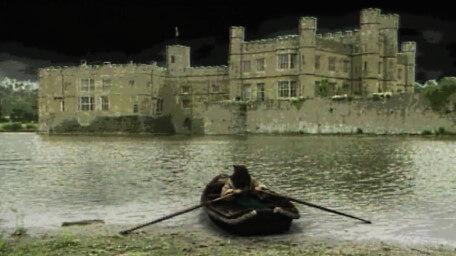 A hooded boatman awaits at the shore and demands payment for the crossing. An artificially blackened sky makes the scene resemble the crossing of the Styx.
On the other side, shown through the Eye Shield, dungeoneers passed through a gate and descended a flight of stairs down to the base of the fortress.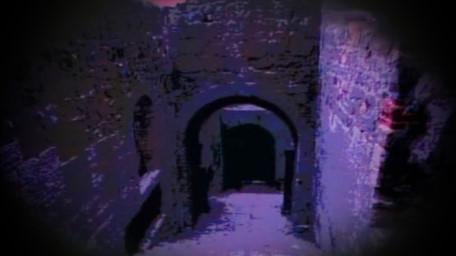 The two scenes are made up of different locations. The crossing is based on Leeds Castle in Kent and its surrounding lake. The castle descent is based on Castle Rising in Norfolk.
Perhaps the boatman knows more than he'll tell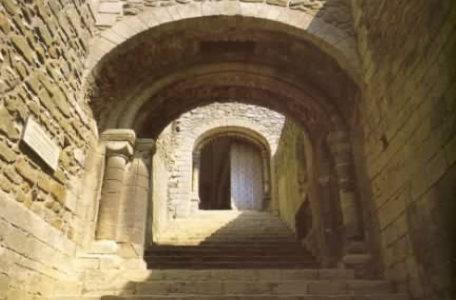 ---
The Lake
Series | 5, 6
Level | 1, 2
The lake in Series 5 and 6 looks like a different body of water (probably the Norfolk Broads) but is also referred to by Treguard as the Dunswater.
Dungeoneers are rowed across by a variety of characters - the hooded boatman, Brother Mace, Sidriss and Ridolfo. They travel a short distance before arriving at a landing dock. From there, the Eye Shield takes players to the nearest elf portal.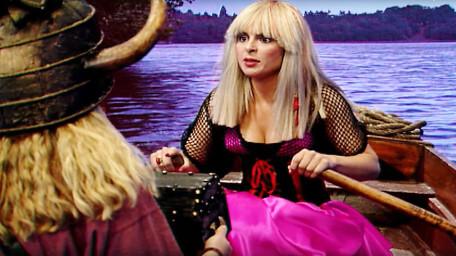 Teams didn't always pay for a trip - either because it was the beginning of a quest or because the character is repaying a favour. Ridolfo does recover his lute from one team for passage.
In Series 6, the lake was often the escape route from pursuing bands of goblins. Once aboard the boat, dungeoneers would be out of danger.