In Series 4, this two-part area was used for clues and character encounters early in Level 2.
---
Series | 4
Level | 1, 2
Location | Castle Rising, Norfolk
Dungeoneers usually enter the south basement (or the 'left' side of the two halves). This section is normally used for Level 2 clues.
They would pass through a large arch to the other side and exit via a stairwell.
Several character interactions would take place here. Teams might rescue a character from the pillory, or enter with a character they have already rescued.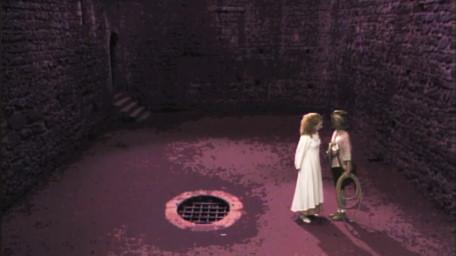 Gundrada the Sword Mistress was a regular accomplice, either looking for spoils or for a battle with goblins.
Both halves of this room featured separately as a wellway room in Level 1.
The area is based on the basements of Castle Rising in Norfolk.