Death Valley was a formation of caverns in Series 3. Dungeoneers had to negotiate its dangers to reach the end of Level 2.
---
Death Valley was a sequence of atmospheric caverns in the second half of Level 2.
Dungeoneers arrived in a large cave with stalactites. The back of the cave usually gave a view of the mountains.
Sometimes, a giant frog was there to test whether teams would waste offensive magic without good cause.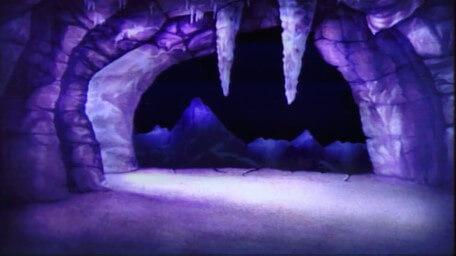 From here, teams needed to follow the opening on the left (the direction of the light).
Dungeoneers progressed to a second area with a large bench or shelf, where they might find a fragment of their quest.
A final area showed the larger cave formation. Teams had to guide their dungeoneer down-screen as goblins followed.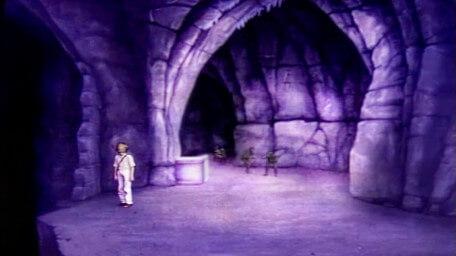 Variations
Most teams who reached Level 2 had to tackle Death Valley, so there were occasional variations.
One dungeoneer has an amulet of invisibility, which allows him to evade the goblins on guard in the first cave.
But the team doesn't see how to exit and guides him over the edge of the cliff.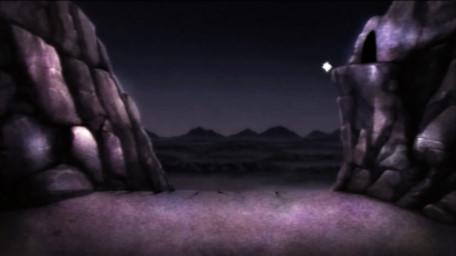 Characters that appeared here included McGrew and Velda the Wood Elf.
McGrew assists one team by fighting off a magic sword. Velda gets captured by goblins, and rewards the dungeoneer that releases her with a gemstone.