The starting point for most teams in the final series was a long tunnel inhabited by snapdragons.
---
Most teams in Series 8 started their quest with a long tunnel of archways - an alternative to the dwarf tunnels used in the previous two series.
Some of this area was shown through the Eye Shield, especially when dungeoneers were prompted to run.
However, when it became a static room environment, snapdragons emerged from the side and attacked. Majida was particularly concerned by this during the opening few quests.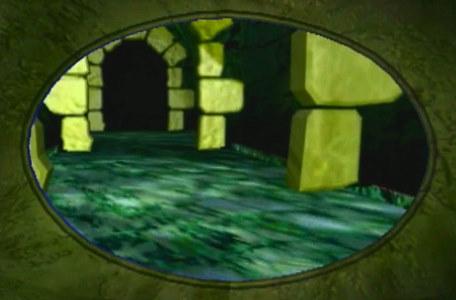 Stretching this into a long sequence of connected areas created the opportunity to meet favourable characters early in the quest and gain advice.
Team 1 earns a spyglass from Brother Strange for a warning about the snapdragons. Team 3 received a hint from Stiletta about the untrustworthiness of Honesty Bartram.
You think there is nothing in these tunnels? You are wrong.