Charlie Hunt interviews Tom Hunt, the floor manager and 'additional material provider' on the first four series of Knightmare.
---
What was your role as floor manager?
A studio floor manager is in charge of everything that happens during a recording. I worked ahead of the teams with the actors in rehearsing the likely gameplay, though we could never predict exactly what a dungeoneer and team would do!
I worked on Knightmare from the second pilot and very much wanted to help Tim Child's vision of a computer game that teams could be part of. Nothing similar had ever been tried before and few programmes since have attempted what we did on Knightmare.
Before the team played each room or 'scene', I rehearsed with director, crew and actors, whilst I had to play the dungeoneer!
I looked after the REAL dungeoneer when he/she came into the studio for recording and stopped them from crashing into things.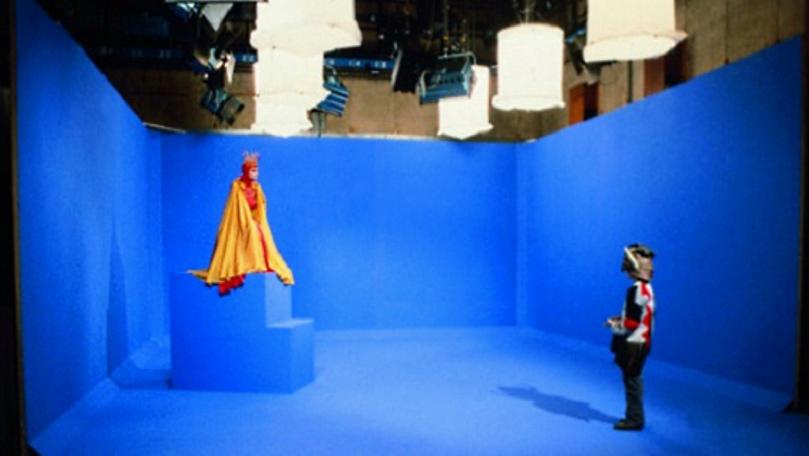 Many of the actors had real difficulty in acting in a blue CSO (a blue 'void' as we called it) with no visible scenery, and confronted with a dungeoneer who could not see them, who did not know the script, and sometimes were not even in the same 'void' as them.
So, one of my principal duties was to look after some very apprehensive actors as well as apprehensive dungeoneers!
What was your role as 'additional material supplier' to Tim Child?
I so enjoyed helping to get the first series made, I started to have some ideas to contribute to the on-going Knightmare gameplay.
I had the idea of 'combat chess'; the dwarf in the mine, and also contributed some of the riddles etc.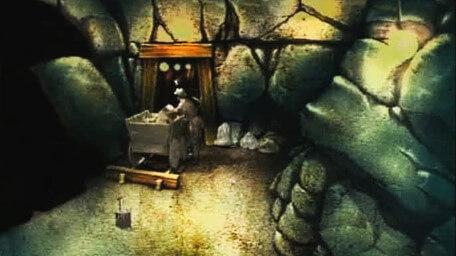 Everyone on the production team helped to make Knightmare happen. The directors often made creative decisions that added to the success and uniqueness of the show.
What series did you play a part in?
I started with the second 'full' pilot programme. At this stage, Tim was still battling to make people understand his concept of a computer game that children could actually participate in themselves.
It was a professional challenge to me to help him to realise his vision! Nothing like it had ever been attempted, and it remains a significant achievement for all who were involved.
I worked on Series 1 to 4, after which the programme had become well-established and wasn't quite so exciting to work on, in my opinion.
Have you any funny memories from backstage?
THE SET IS ON FIRE! Seriously. Once, we left Treguard's fire burning when the safety asbestos had been forgotten, but thankfully, quick action stopped a blaze in the studio.
Several dungeoneers walked straight into the wall at the back of the 'void', but the Helmet of Justice prevented serious head injury.
Edmund Dehn's mechanical knight still makes me laugh!
It was a very enjoyable show to work on, over 50 crew and support staff worked hard to make Knightmare, and the teams' participation, a success.
Did you have a favourite character?
No, one of the things I felt was special about Knightmare was the 'ensemble' acting.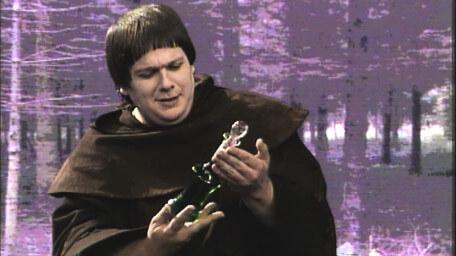 At first, Tim and his producer had difficulty casting actors who were comfortable with improvising in role. Once actors such as Michael Cule (Fatilla and Brother Mace) joined, the potential for dungeoneers to fully interact with characters became possible, though in my opinion, it was always too difficult/scary for the teams to take advantage of the characters' presence.
How did you feel about the show at the time, and has that feeling changed at all?
I thoroughly enjoyed being part of a team making an experimental and ground-breaking television programme.
Once we convinced the commissioners that we could produce a watchable programme, we still had some doubt whether the general public would share our enthusiasm, but Series 1 (without a 'required' winner!) proved a great and award-winning success.
I am pleased and slightly surprised at the shows continuing support. I showed my son Charlie the shows when he was about 9. He loved them, and continues to enjoy them 6 years later!
What was the most difficult part of working on Knightmare?
Working with Tim Child. Because Tim was the show's creator, producer and script writer, it was sometimes difficult to help realise his vision, as he had a very specific idea of what he wanted, and as a former journalist, he was more used to working for himself rather than as part of a team.
It was also frustratingly slow for most of the teams. We were working at the cutting edge of technology of the time, and had to devote a considerable amount of studio time to getting it right.
This made the recording process very long for most of the teams. Because we recorded gameplay live, sometimes it limited the production value of the acting and special effects we had.
Perhaps most memorably, during a pre-recording of Olaf's "Vorms" (maggots), I remember having to hold the shot steady for up to 2 minutes as they crawled up my arm!
What was the most enjoyable part about working on Knightmare?
Working with Tim Child! I thought it was a truly original idea for a children's programme, and as a game, it was and still is completely unique.
I enjoyed supporting the various actors we had in Series 1-4, and reassuring them when they were completely bamboozled by the game scripts they were given at short notice!
Some of the teams' reactions to the challenges we presented were great too! Observing their belief in the reality of the Knightmare dungeon made all the production teams' efforts worthwhile.
Are there any teams that you remember better than others?
Clearly, the winning teams: Mark and Julian (Series 2) and Dickon (Series 4) were memorable.
Whenever teams responded well (this could be genuine terror, relief or delight), it provided good watchable television. We went to great lengths to make the Knightmare experience genuine. We never cheated or tricked any of the game-play, and no team were dismissed unjustly.
As a result, I think that integrity shows through in the programmes.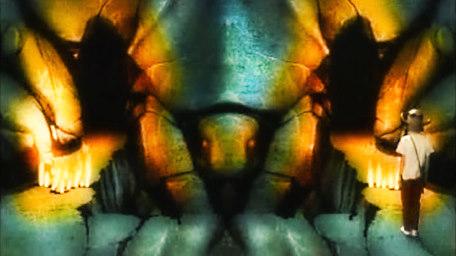 What do you make of the fantastic support and following that Knightmare still has today?
Not entirely surprised as watching the shows 25 years later, they still are watchable and enjoyable.
Like good children's books, succeeding generations are clearly enjoying watching them just as much as the original audience did! I think we made enough of a 'believable' Knightmare world.
David Rowe's original illustrations were never bettered, and Tim Child's grip on his vision didn't falter.
Thank you to all the Knightmare fans out there; the show was a pleasure to be part of.