Mark Knight has been speaking about his days as an actor and lecturer at London's Globe Theatre to commemorate the 400th anniversary of Shakespeare's death.
---
Mark, who played a range of characters in Knightmare (including Lord Fear), told the University of London why a move to south London sparked a renewed interest in Shakespeare.
Representatives from the Royal Shakespeare Company, the Shakespeare Birthplace Trust, King's College London and the University of Leicester also considered what Shakespeare meant to them and why he is still relevant to us in 2016.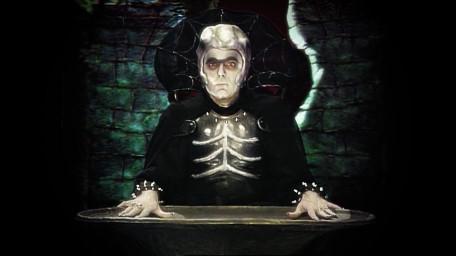 Do we even like Shakespeare?
Mark described his initial experience of Shakespeare as a negative one, saying that he became an actor in spite of his education rather than because of it.
"My first Shakespeare experience was at the hands of a crabby teacher who forced my entire class of inner-city north London kids to read Julius Caesar out loud, line by line," he recalled.
"Any inattention, sniggering, or other schoolboy crimes meant severe knuckle-raps. In spite of this I went on to become an actor and playwright."
Shakespeare's Globe
It was years later and a move to south London that brought Mark's attention to the regeneration project for Shakespeare's Globe, which opened in 1997 under the artistic direction of Mark Rylance.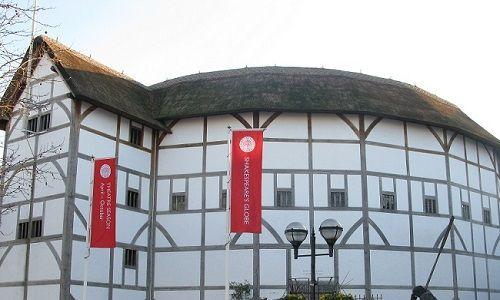 "Across Southwark Bridge, an American, Sam Wanamaker, had set up shop in an old tea warehouse," he said.
"I wandered into that warehouse one day and spent the next decade learning about plays and playgoing in Shakespeare's London."
A thirst for learning and the enthusiasm for entertaining stayed with Mark following the end of Knightmare's first run in 1994, and he ended up at the Globe Education Department as a resident actor and educator.
"Reading, workshopping and lecturing day after day, I got a better handle on the works of Shakespeare and his contemporaries than that knuckle-rapping fool of a teacher could ever have dreamed," he said.
See the full article in the University of London's WC1E magazine.
Mark will be appearing in A Midsummer Night's Dream this summer at the Cape May Shakespeare Festival in New Jersey.