Introduction to Volume 2, Issue 1 of The Quest, Official Newsletter of the Knightmare Adventurers Club.
---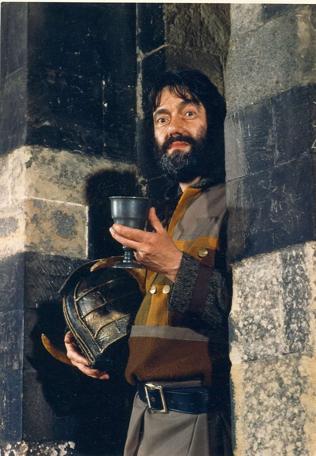 Welcome, one and all, to the second year of the Knightmare Adventurers Club. Back by popular demand, The Quest enters its next volume with exclusive news and views from Knightmare Castle.
Since our last edition, we have been battling away with Lord Fear and his minions to bring you the sixth series of Knightmare. As promised by Tim Child (Knightmare's Creator) in the last issue - it's the best yet. But you all know that already, having watched each and every programme - Don't You?!
In this issue we bring you pictures of all the new characters, except that dreadful little witch Heggatty who was so vexed by the camera that she cast a spell on our poor unsuspecting photographer and we ended up with photos of cold porridge. (Never mind Ed. Cold porridge looks and smells better than Heggatty! - Elita).
As usual there are cartoons by our latest honorary member, Arlo Worts, but we haven't had many creative contributions from our members - where are all the budding artists out there? Send me your pictures and we'll see if we can persuade Arlo to share the glory!
We look forward to hearing from you...
Wilf Wright, Editor
---
Smirk with Smirkenorff by Arlo Worts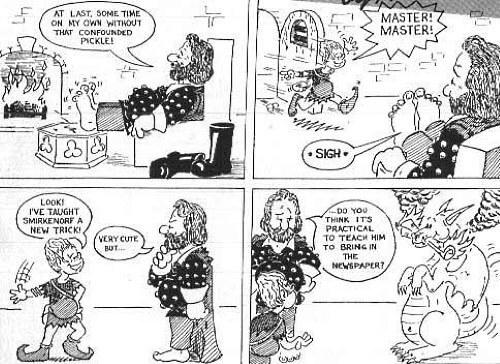 This issue's Honorary Member is Craig Charles, of Red Dwarf fame, Craig has joined the fans of Knightmare after working with the Production Team in one of our new series - CYBERZONE. See Knightmare Knews for more details.
DownloadFull issue 1 (3.25MB)