Tatum Flynn has painted Gwendoline and Smirkenorff as seen in Knightmare Series 5 (1991).
---
The piece is based on a publicity photo of the greenwarden and Great Wyrm: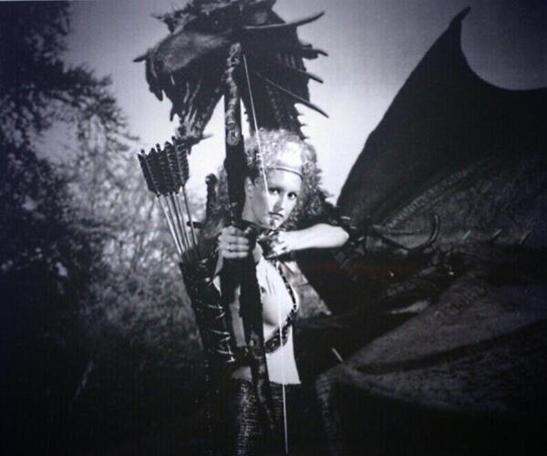 Tatum Flynn's version: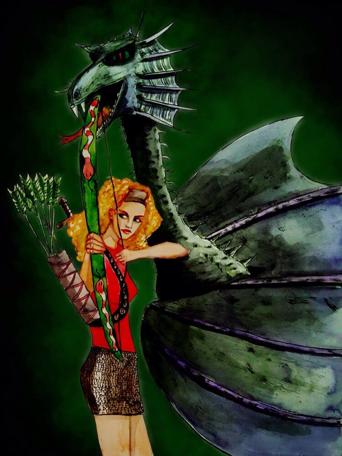 Although Gwendoline and Smirkenorff never appeared on screen together, they each helped dungeoneers throughout Series 5. Smirkenorff also appeared in Series 6, 7 and 8.
Tatum Flynn's painting has been praised on social media by Juliet Bryant (née Henry-Massy) who played Gwendoline, and by Mark Cordory, who created the Smirkenorff puppet.