A series of areas were used for blockers - advancing walls that demanded a password.
---
Series | 5, 6
Level | 1, 2
Location | Various
The guards of the early series that demanded passwords were replaced with CGI automated blockers.
These walls advanced towards dungeoneers and morphed into a face. If teams provided the correct password, the wall would vanish.
If teams provided the wrong password, the wall would advance further and swallow the dungeoneer.
Blocker rooms were a common fixture in the first two levels in Series 5. They were less frequent in Series 6 as the Dreadnort was introduced to fulfil a similar role.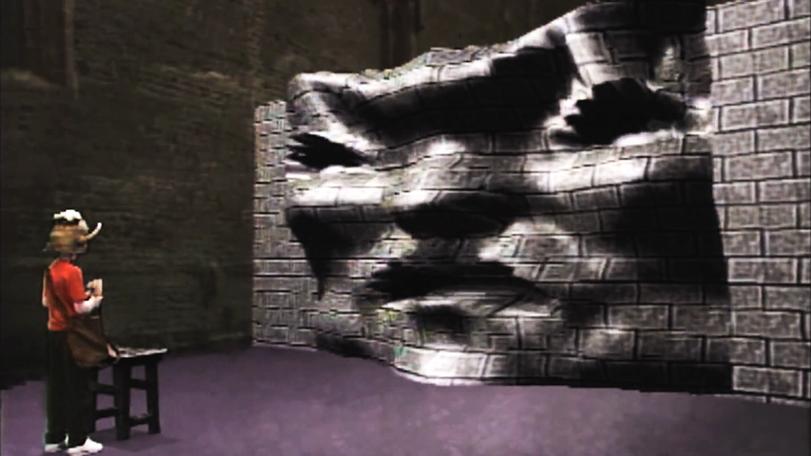 The real-life locations for these areas included the west wall at Bodiam Castle in East Sussex, Oxburgh Hall in Norfolk, and Fountains Abbey in North Yorkshire.