Hi, I used to hang around here in 2003 or so! I've just got back to watching Knightmare - shockingly I've never seen all of it as I started watching at series 4, but with series 1-3 now having been re-shown I've spent some time catching up on what I missed. Series 1 started off using the same few rooms fairly repetitively, but as of series 2 I've noticed that the artists started chopping up some graphics and reworking them to form new rooms. Are all of these common knowledge by now in the community, or am I pioneering a new discovery?

Many of the clean copies of the original paintings can be found on David Rowe's site, which gave me clues about how they might have been recombined!
https://www.davidrowe.net/davidrowe-television.html
I first noticed it in the first thing we see in series 2 - the Wheel of Fate room, when I saw the tiles on the floor were suspiciously mirrored. I then realized that it was the room called "Snake" on David Rowe's site, with the colours shifted, mirrored down the middle and with the back wall blacked out: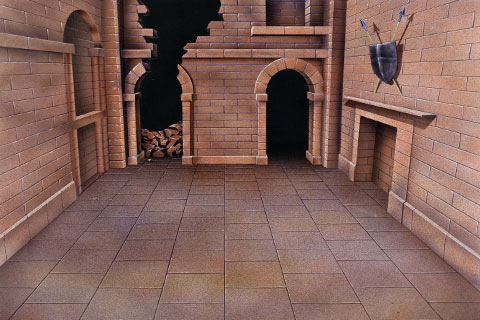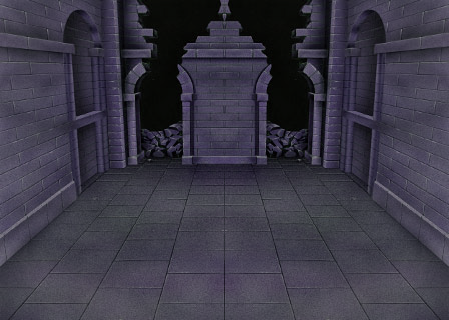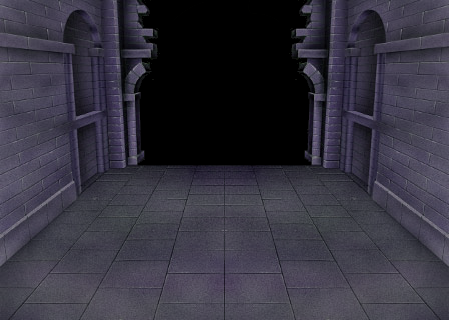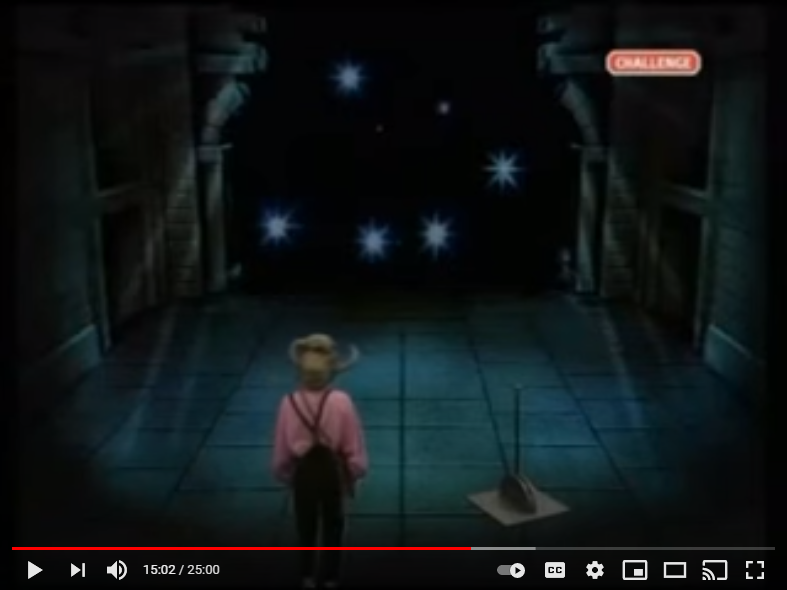 The room with the lion gargoyles encountered by team 2 was definitely based on Snake as well - you can see the ledge above the arched door, with some strategic use of Deluxe Paint to fill in the rest of the wall: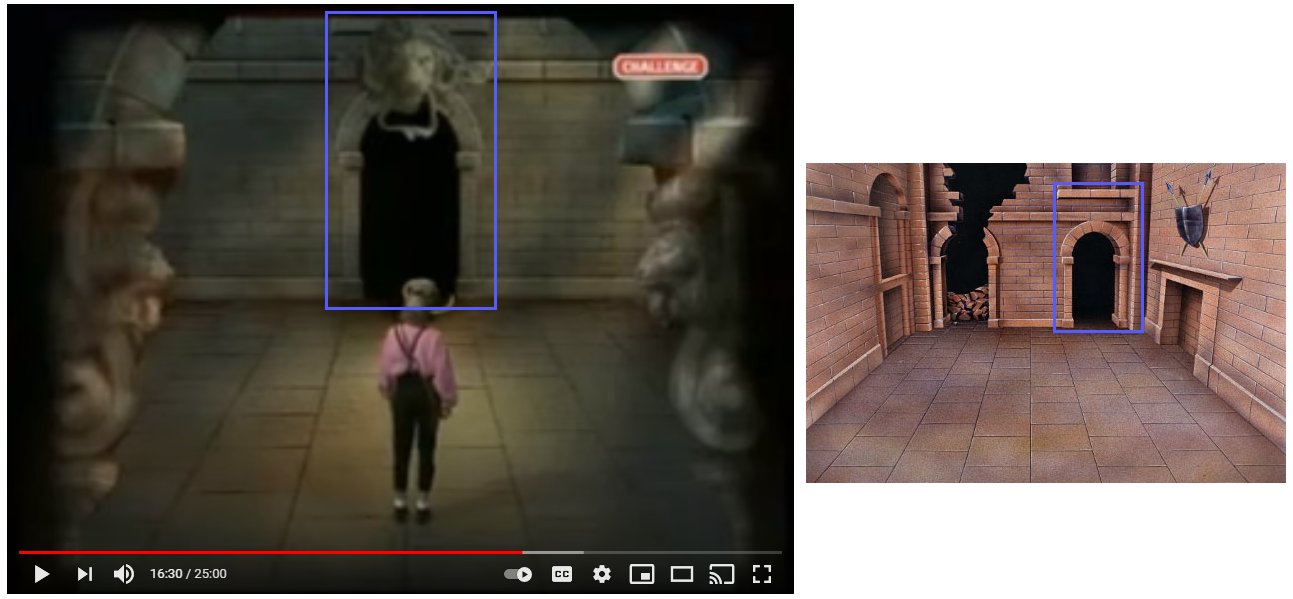 In fact, Snake gets a real workout in team 2's quest, appearing a third time for the room with the creature at the back. This time, you can see where the wall has been crudely covered with black boxes - it would have been far less visible with the fuzz of CRT.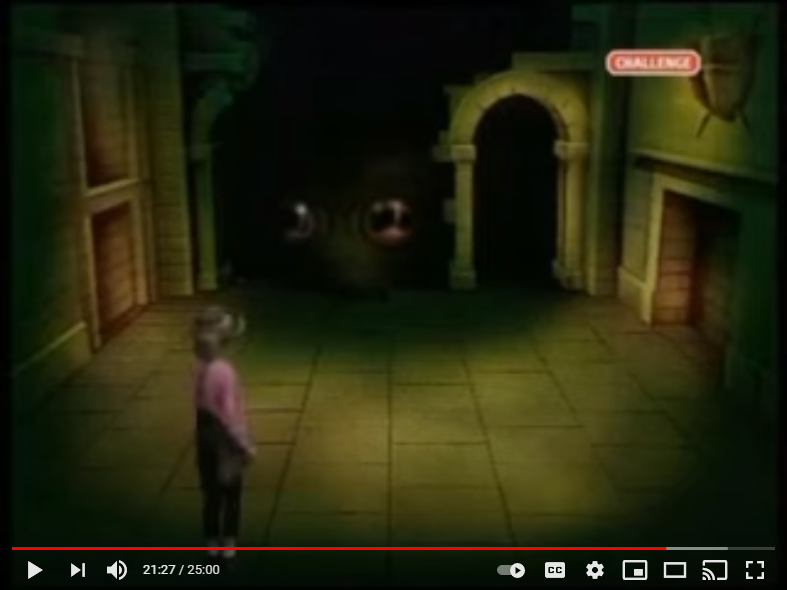 Team 3 got an interesting room which again is a mirrored-down-the-middle version of an original room (which they're put into immediately afterwards!) This one is called "giant", used once in series 1, and you can see it's already been doctored a bit for that appearance at the lower left of the path. This time, more rocks have been added at the front to make a path - and I'm not sure where they're from, possibly the deleted right hand side of the room? The effect is pretty convincing apart from the obvious mirroring.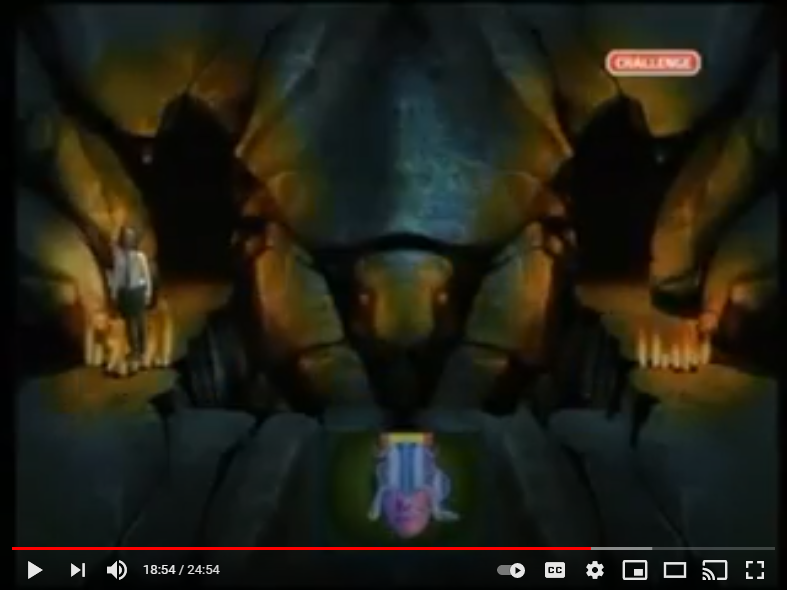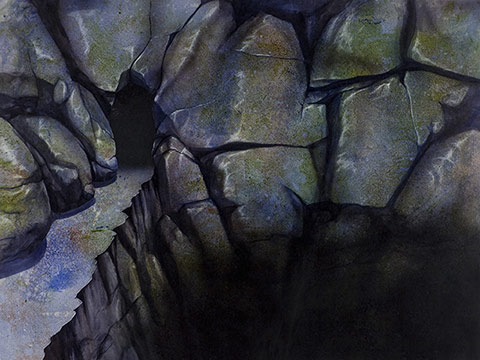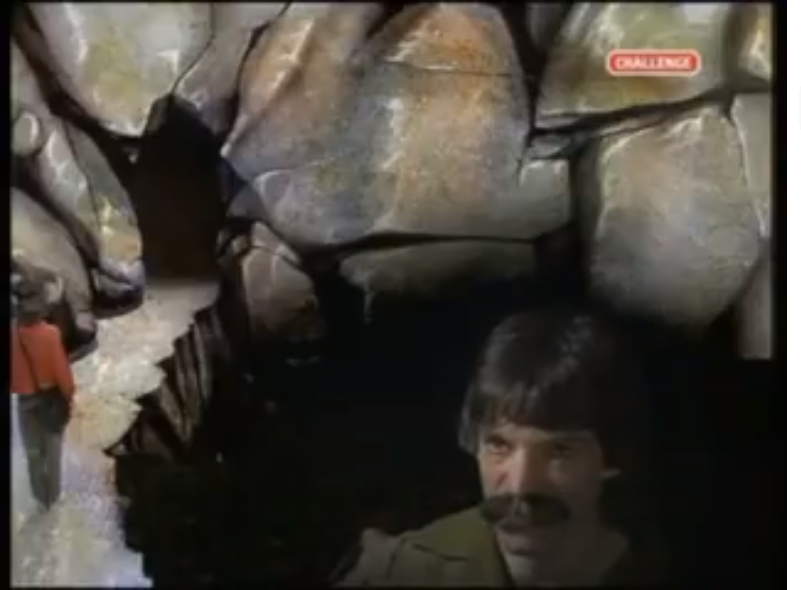 And then they're put into the most spectacular room yet, a very animated and computer game-y clockwork environment. The dark background that makes the wall came from the room called "chess", which we haven't seen in its full form in the dungeon yet.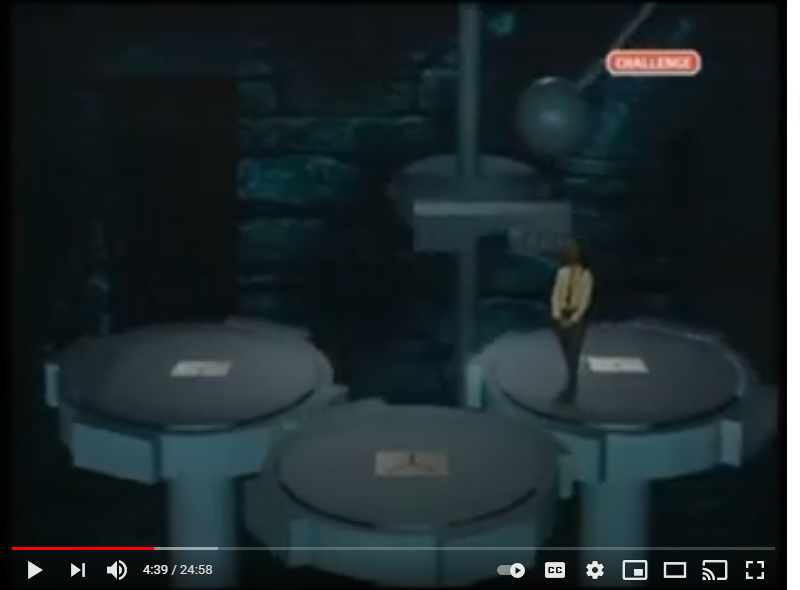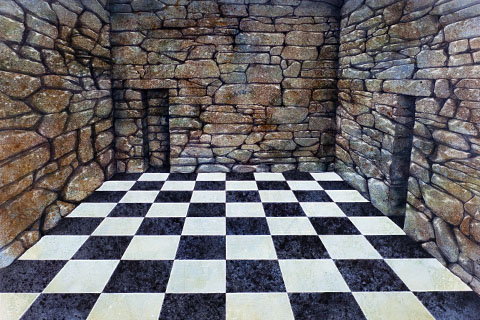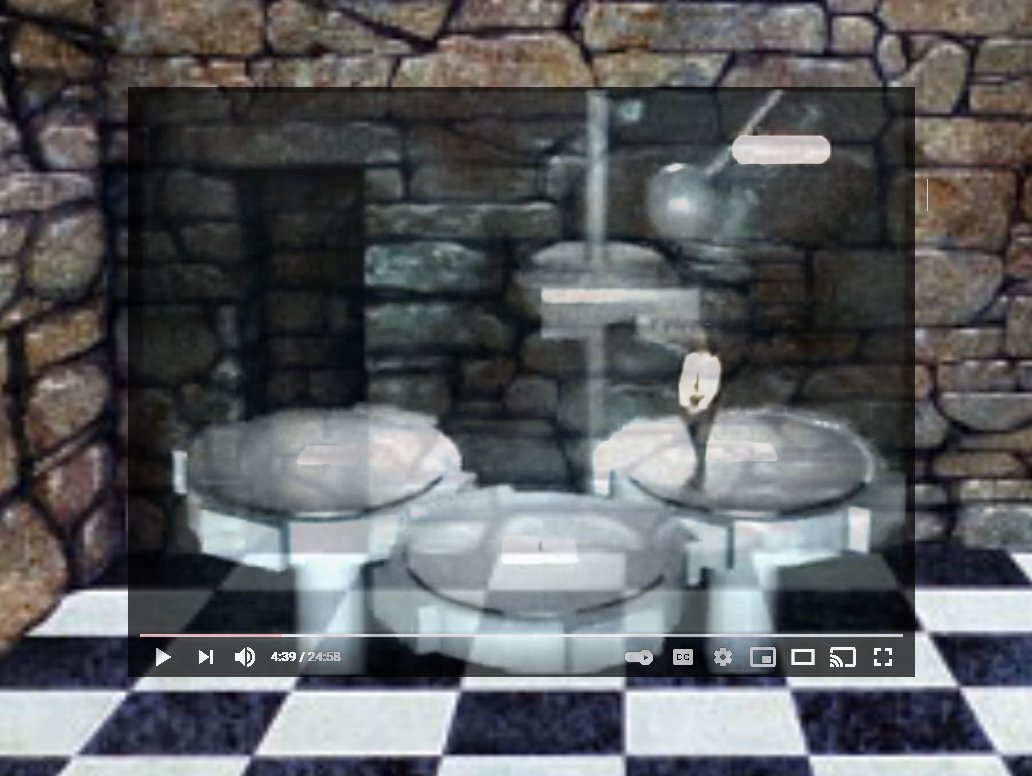 I'll see if I can find any more as they come up...